340001.M.4
Black Eagle Tactical 2.1 GTX Low
Black Eagle Tactical 2.1 GTX Low
Unisex model
Protect your community. Don't miss a step with Black Eagle Tactical 2.1 GTX Low.
Extended Wear Program
30 Day Returns
HAIX Promise of Quality
Always Exceptional Service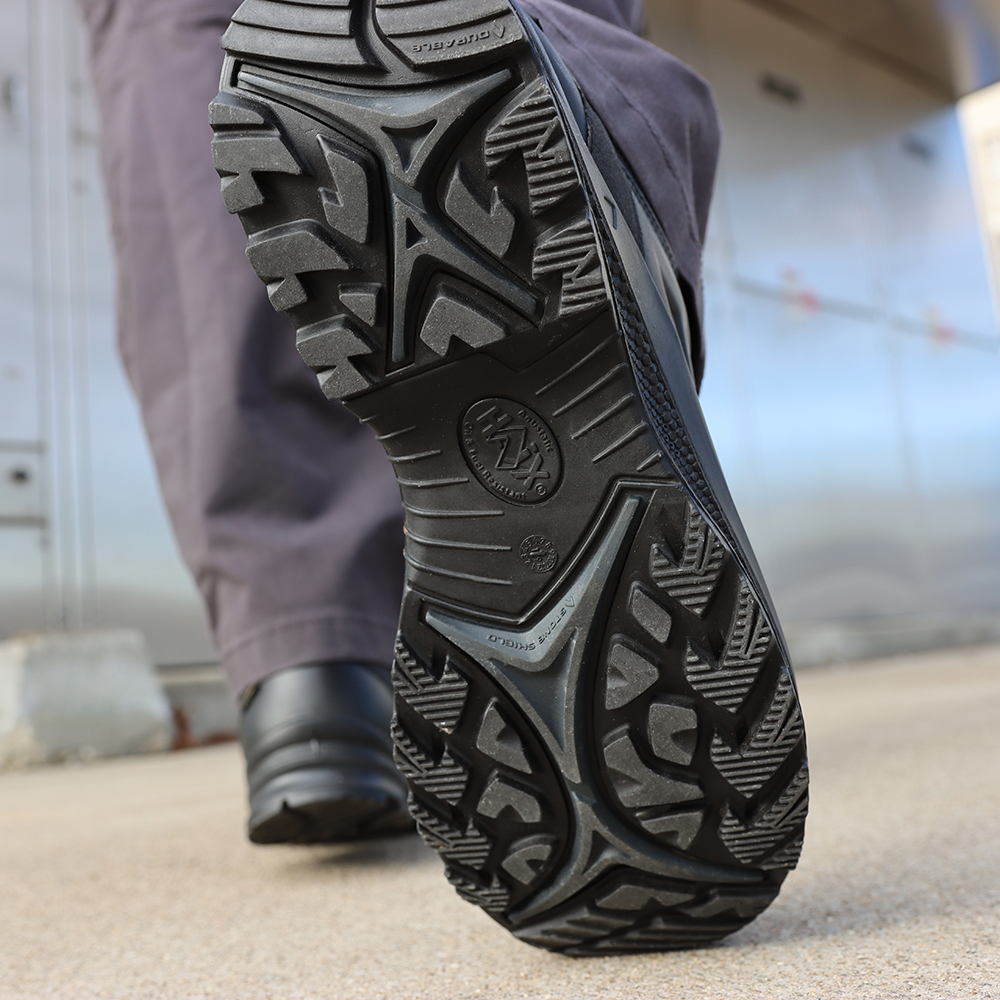 Don't lose your step with our anti-slip sole
In the Black Eagle Tactical 2.1 GTX Low, no matter what the situation, you can rest assured you will stay on your feet. The distinctive tread design combined with the special rubber compound that goes into the Black Eagle sole will maintain its traction on a wide variety of surfaces and in many types of weather, even when it's wet and cold. The high density midsole won't have you feeling every rock and stone either.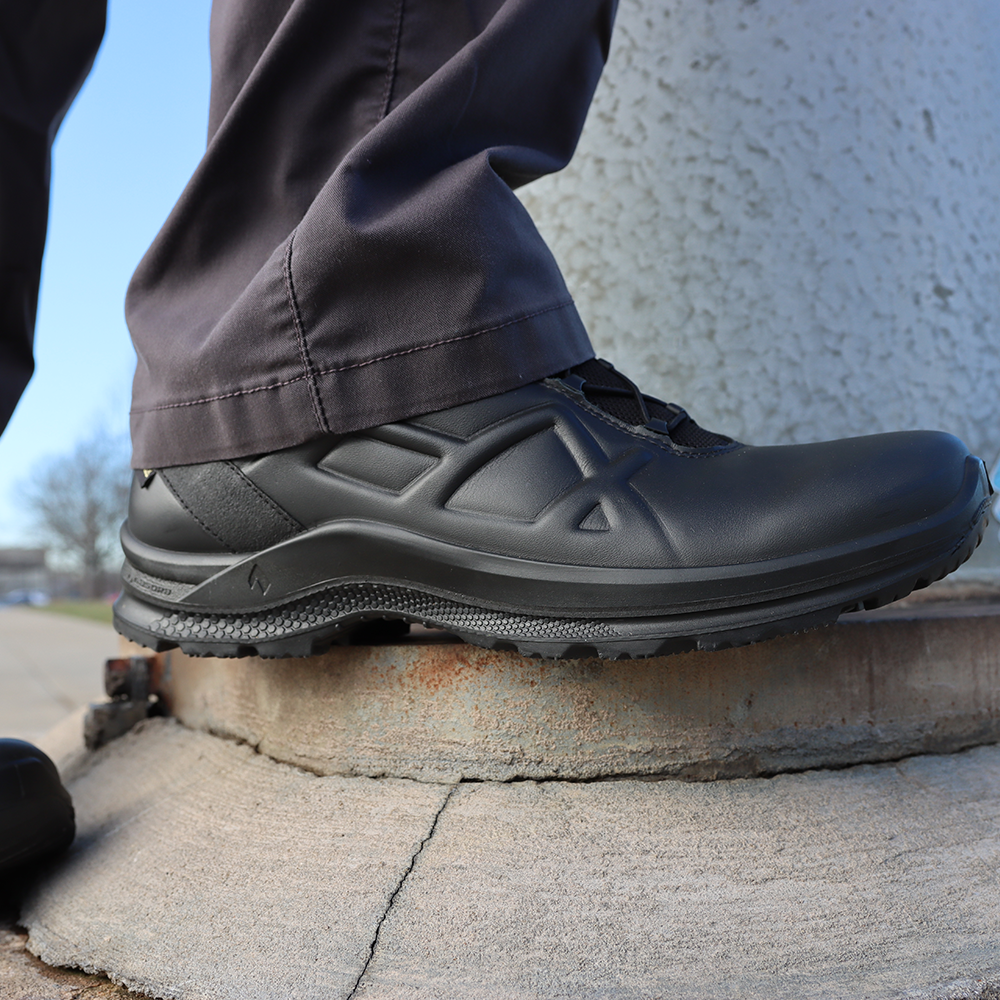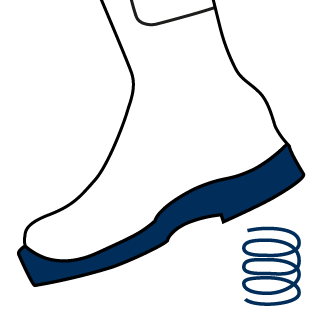 Bring comfort to your job with HAIX® absorption
The Black Eagle Tactical 2.1 GTX Low will keep you feeling comfortable when you are on the move all day. The built in cushioning in the sole acts as your shock absorption, effectively cushioning each step, while the energy return in the sole gives you extra spring in your step and helps reduce foot and leg fatigue.
Quick and easy to get on and off with our Smart Lacing System
The Smart Lacing in your Black Eagle Tactical 2.1 GTX Low allows you to get in and out of your shoes quicker and without ever having to tie your laces again. The laces are also designed to move as you move relieving pressure points. Laces lock into place and tuck into the lace pocket, keeping your feet secure all day long.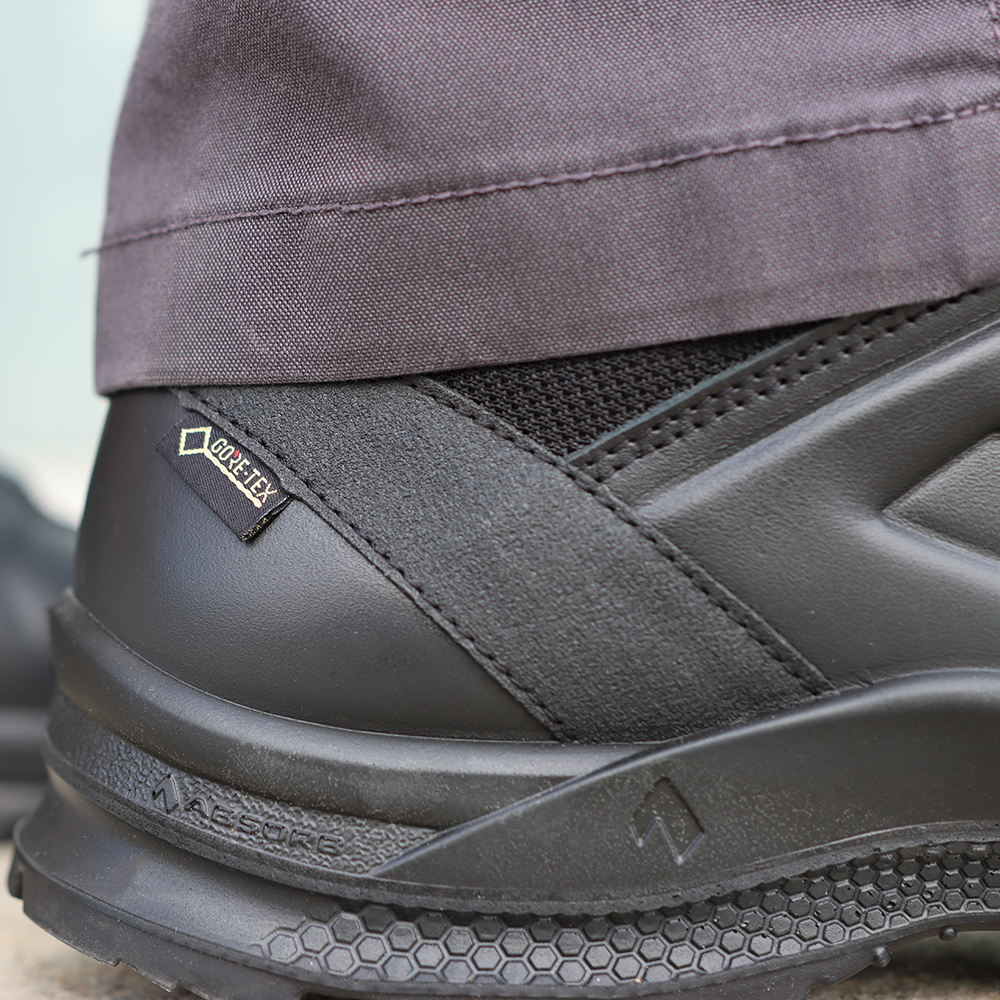 Keep your feet dry and comfortable thanks to GORE-TEX®
Your job can keep you outside for a good amount of your workday, and sometimes the weather might not cooperate. The GORE-TEX® lining on our Black Eagle Tactical 2.1 GTX Low will guarantee your feet will stay dry and comfortable no matter how long you are out in the elements. You don't need your job to be any harder than it already is.
So lightweight, you hardly feel it
Black Eagle Tactical 2.1 GTX Low could be the lightest tactical shoes you will ever own. Their lighter weight may make you forget you are even wearing boots. Reduces foot and leg and fatigue when you are on the move all day.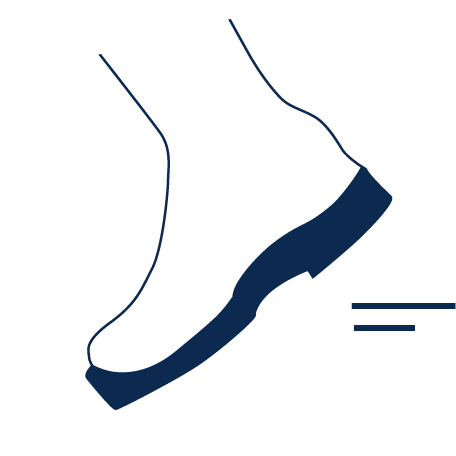 All day comfort and athletic feel
The running shoe technology built into the Black Eagle Tactical 2.1 GTX Low is lightweight and also flexible. Cushioned insoles give you the extra comfort your feet crave. Enjoy an athletic shoe feel with the function of a duty boot.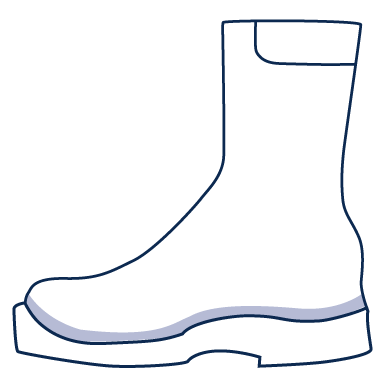 Comfort fit with our cushioned insole
HAIX insoles keep your feet and your shoes fresher and more comfortable on the job. Our insoles absorbs perspiration to keep your feet dry even under the most rigorous conditions. Added cushioning provides extra comfort. The micro fiber design is lightweight, breathable and machine washable. Replace occasionally to keep your shoes fresh and comfortable.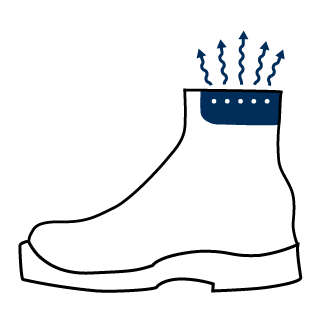 Breathable comfort with our Climate System
The Black Eagle Tactical 2.1 GTX Low allows your feet to breathe by absorbing the moisture from your feet into special foams between the inner lining and the leather. With every step you take, moist air is released and fresh air comes in through the fabric mesh at the top of the shoe. The Climate System essentially works likes an air conditioning system in your boot.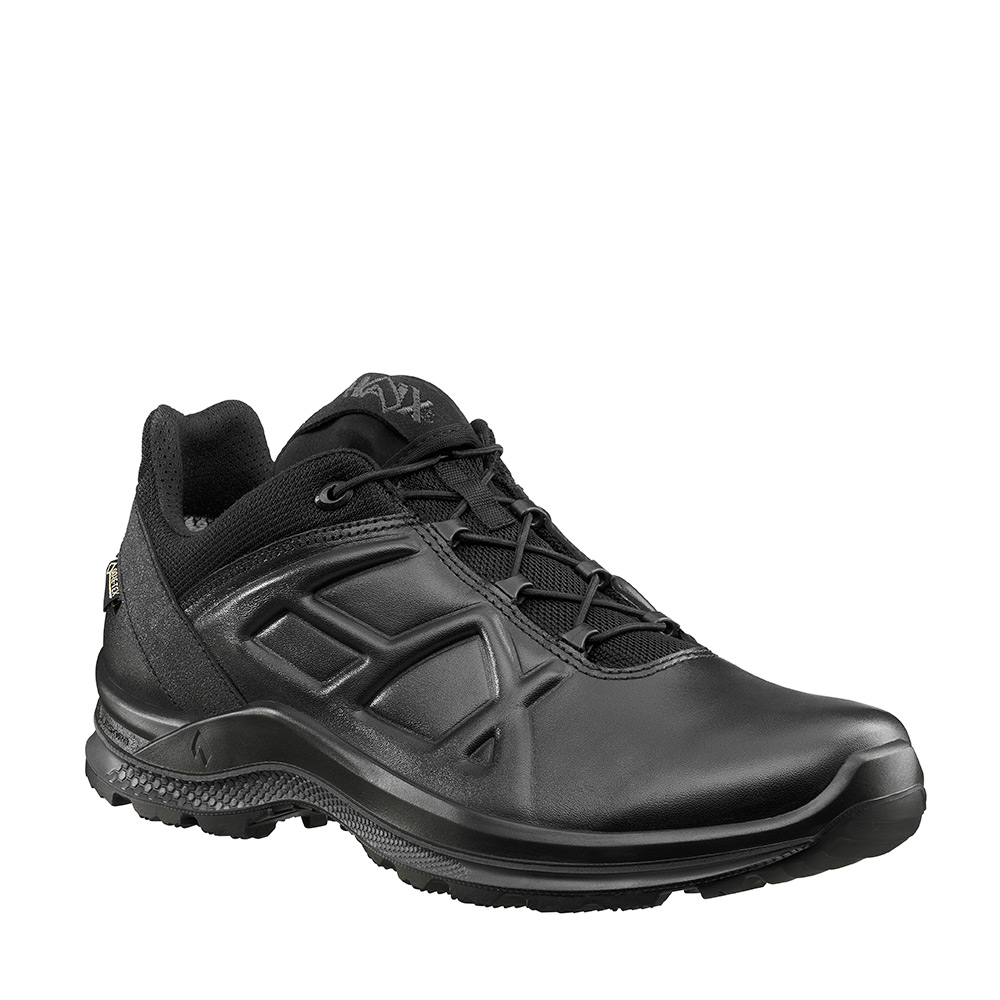 Sun Reflect Leather

Climate system

Washable & Exchangeable Insole

Built In shock absorption

Anti slip sole

Lightweight

Lace Pocket

Locking Smart Lacing

Bungee laces

Waterproof inner liner

Upper material:
Smooth leather
Boot height in inches:
3 inches
Inner liner:
GORE-TEX® Extended
Product type:
Factory firsts
Primary use:
Law enforcement
Conductivity:
Anti-static
The Black Eagle® Tactical line of boots are either of all leather or mostly leather with some textile. All leather is sourced from Europe and is thicker and more durable than most leathers you see in boots today. The Tactical line also has a waterproof inner liner. Either GORETEX® or CROSSTECH®. The Black Eagle® Athletic line has uppers constructed entirely of microfiber textile and has no waterproof inner liner.
HAIX® does have a Smart Lacing Replacement kit available for purchase on the
accessories page
. The kit comes with the replacement laces and a new locking mechanism to make your shoes as good as new.
Yes you can buy replacement parts for the Black Eagle Tactical 2.1 GTX Low such as insoles and laces. You can find these items on our website on the
accessories page
. If you are looking to retread or refurbish your Black Eagle Tactical 2.1 GTX Low boots, check out the
HAIX Extended Wear program
.
The Black Eagle Tactical 2.1 GTX Low is eligible for the Black Eagle® 2 year warranty for durability. Purchasers can opt to add on one additional year to the HAIX® 1 year warranty by
signing up
. Certain exclusions apply, see webpage for details.
The Black Eagle Tactical 2.1 GTX Low runs similar in size to your athletic shoe size. The Black Eagle Tactical 2.1 GTX Low comes in medium and wide.