206272.M.13
Combat Hero
Extended Wear Program
30 Day Returns
HAIX Promise of Quality
Always Exceptional Service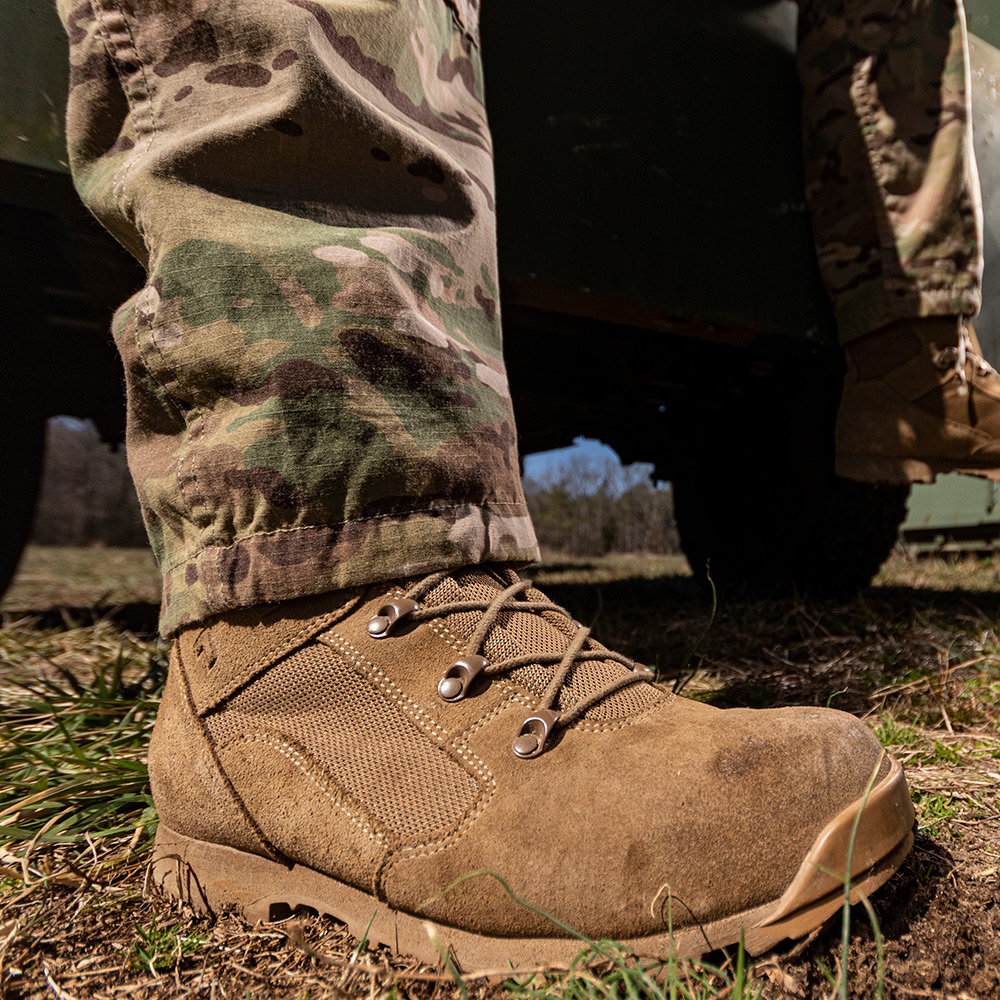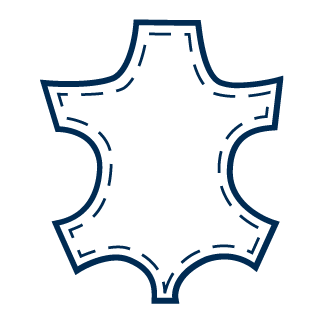 Designed to meet the requirements of AR 670-1
Combat Hero is constructed with high quality European rough out leather with textile inserts to provide you with a breathable piece of foot gear that will keep you comfortable all day long. These coyote color boots have what it takes from top to bottom.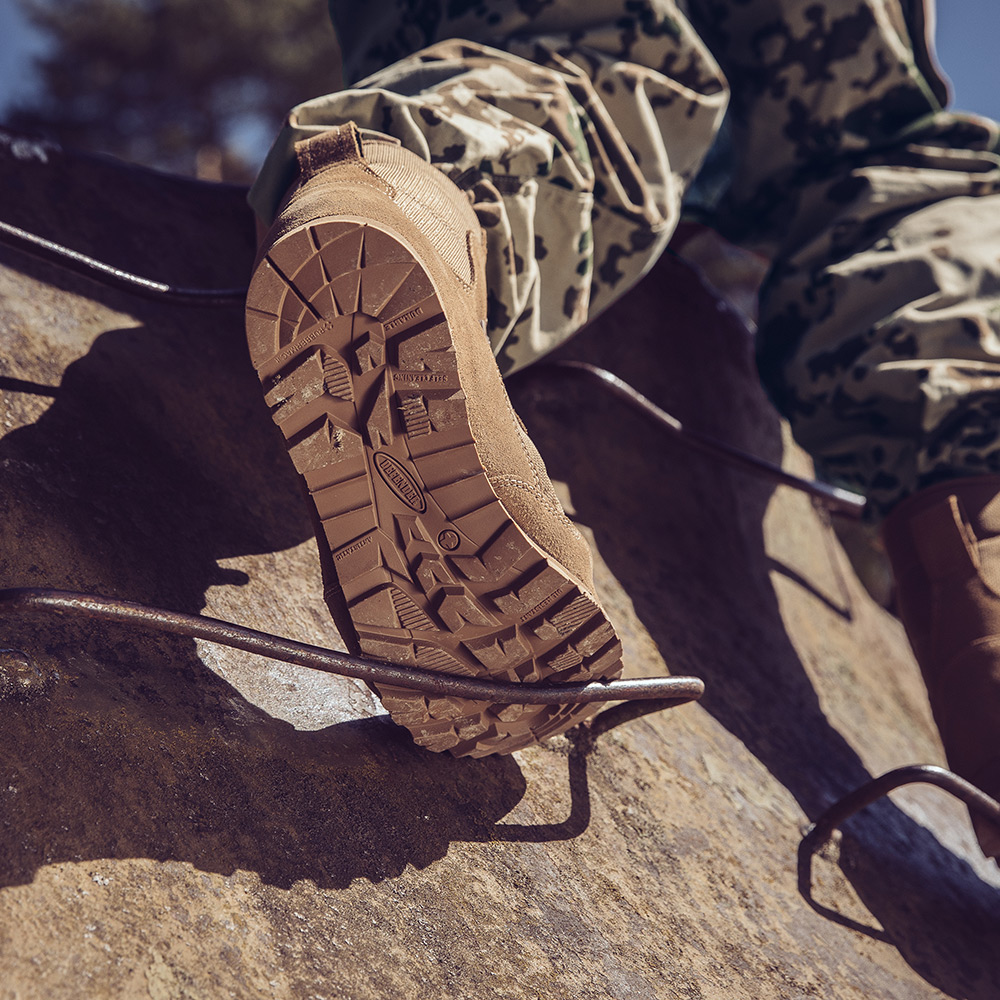 Keep your footing with our anti-slip sole
Combat Hero provides you with the foot support you need while on long rucks lugging gear across rugged terrain. The rubber tread is tough enough for any terrain while the EVA midsole provides you with the comfort of not feeling every rock and stone on a long hike.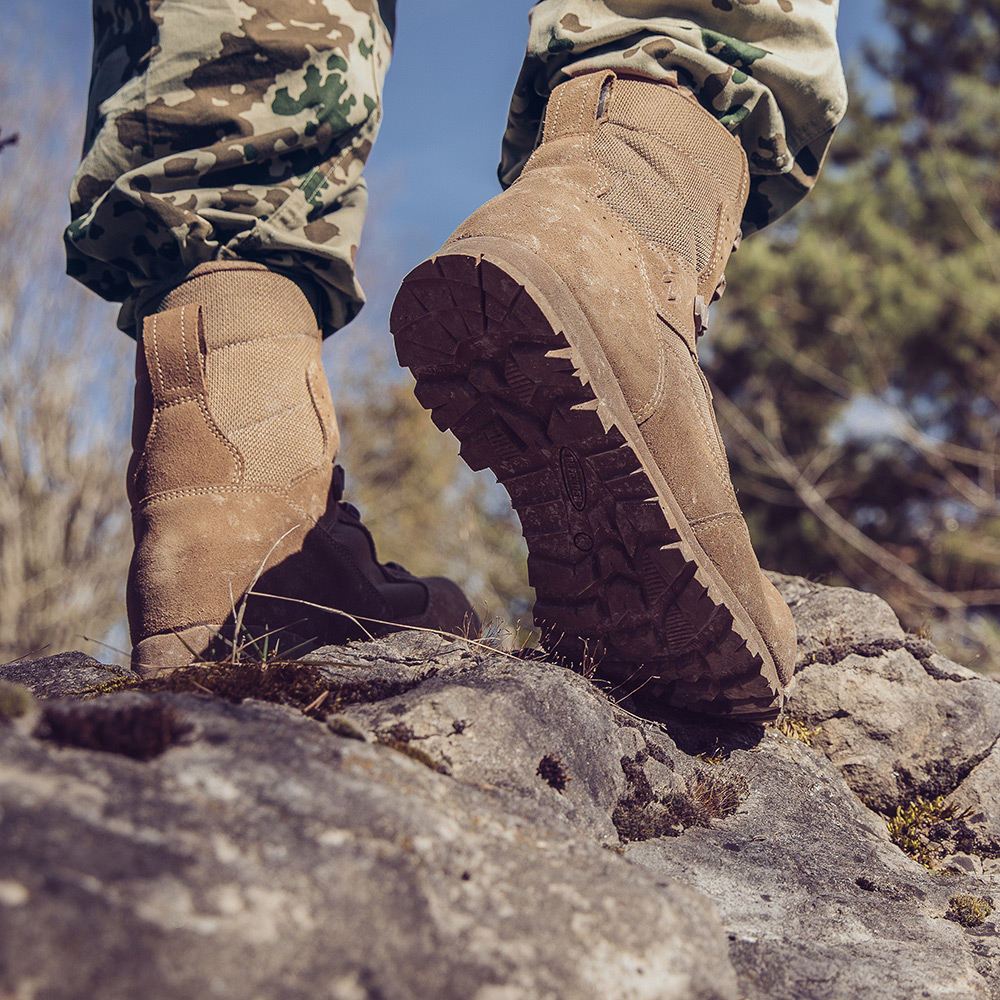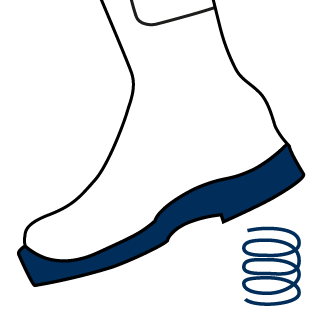 Supportive cushioning with HAIX Absorption
Combat Hero will keep you feeling comfortable even when you are on the move all day. The built in cushioning in the sole acts as your own personal shock absorption, effectively cushioning each step and helps reduce foot and leg fatigue. Less break in time too.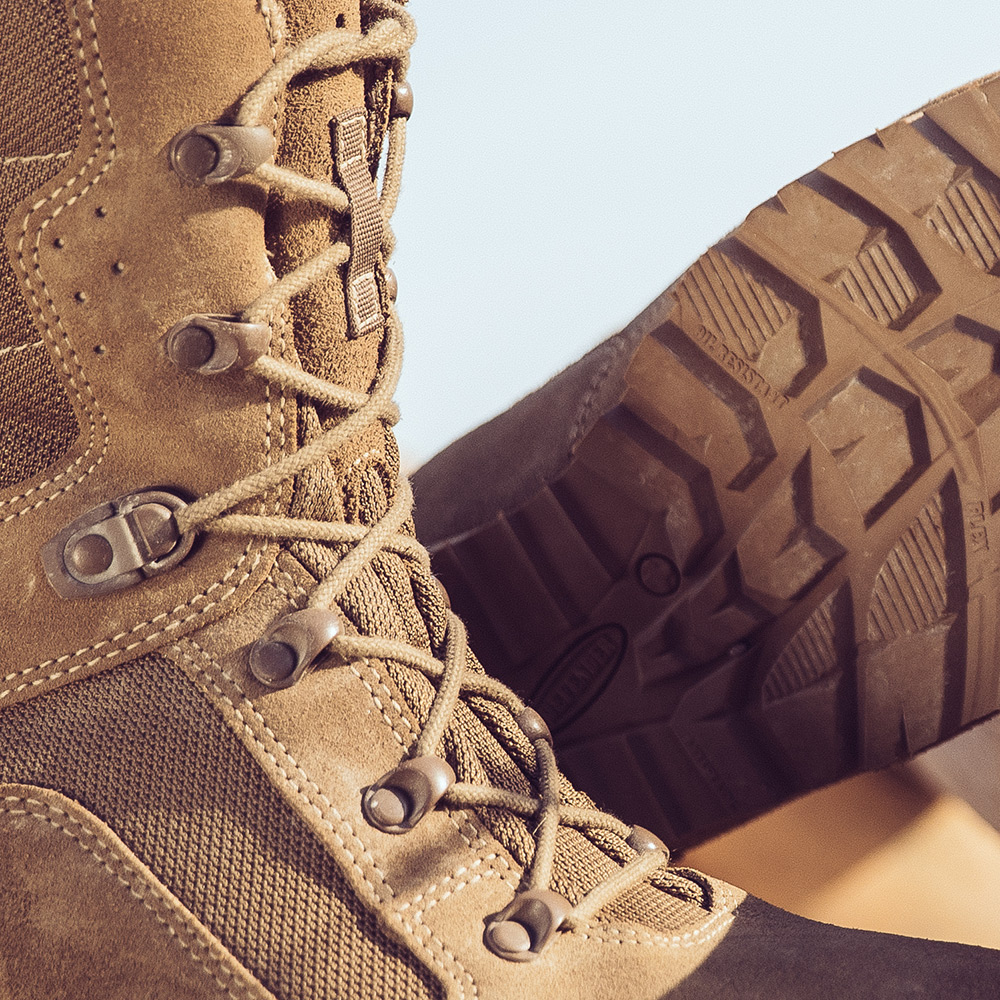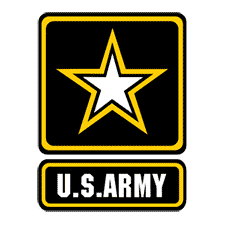 Make it easier on yourself with the Combat Hero Lacing
The Low friction loops on the Combat Hero permits the laces to move smoothly and freely without wearing down the laces prematurely. The non-reflective hardware helps to keep you hidden when stealth is important too, and the large pull on strap at the back helps you pop your boots on with ease.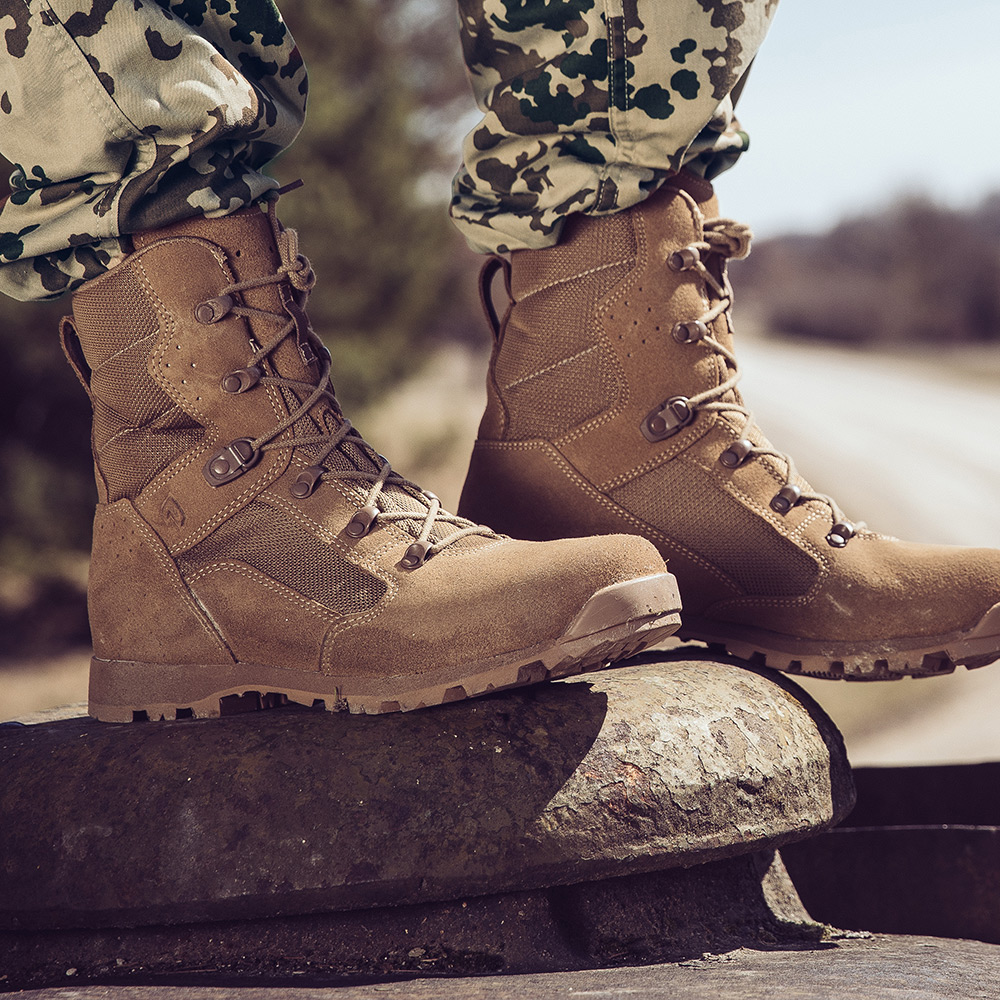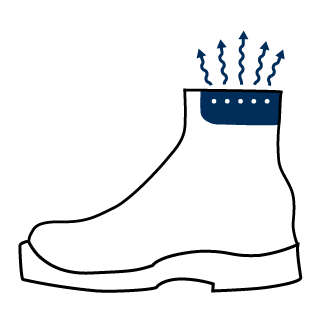 Breathable comfort with our Climate System
The Combat Hero allows your feet to breathe by absorbing the moisture from your feet into special foams between the inner lining and the leather. With every step you take, moist air is released and fresh air comes in through the fabric mesh at the top of the boot. The Climate System essentially works likes an air conditioning system in your boot.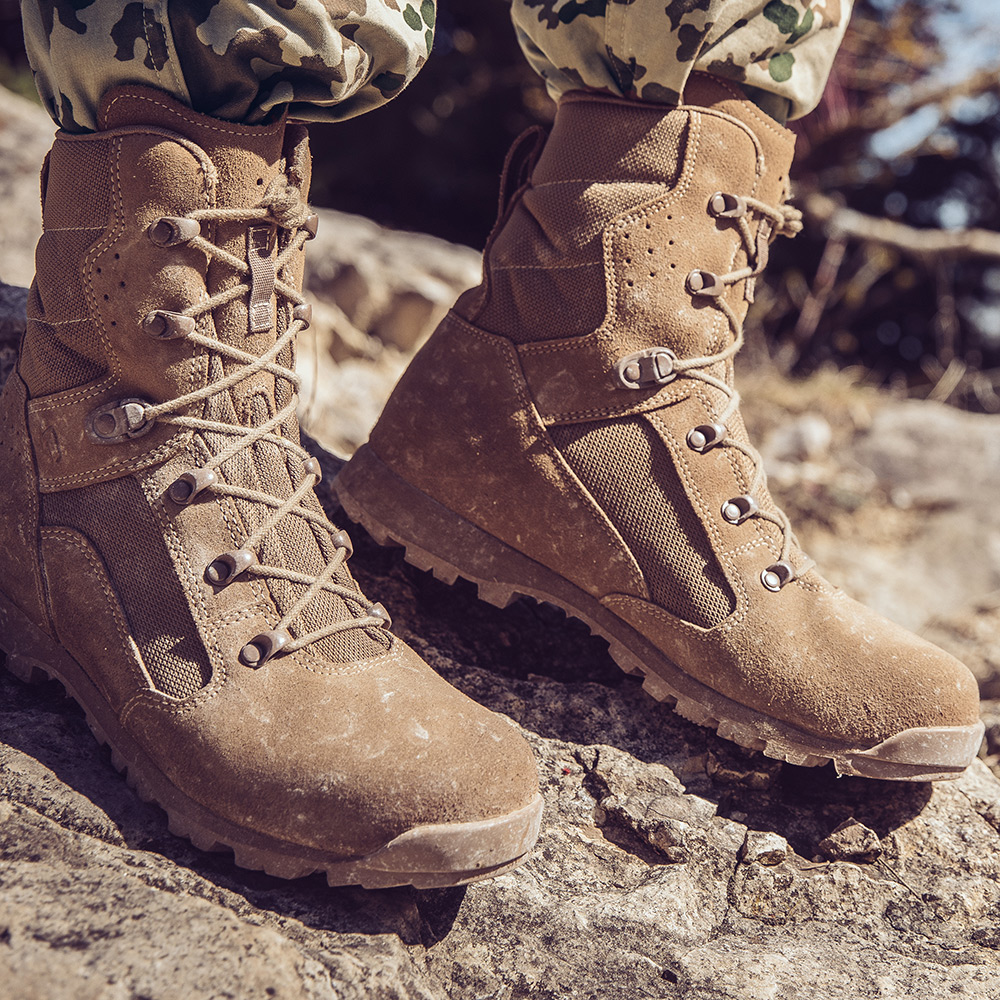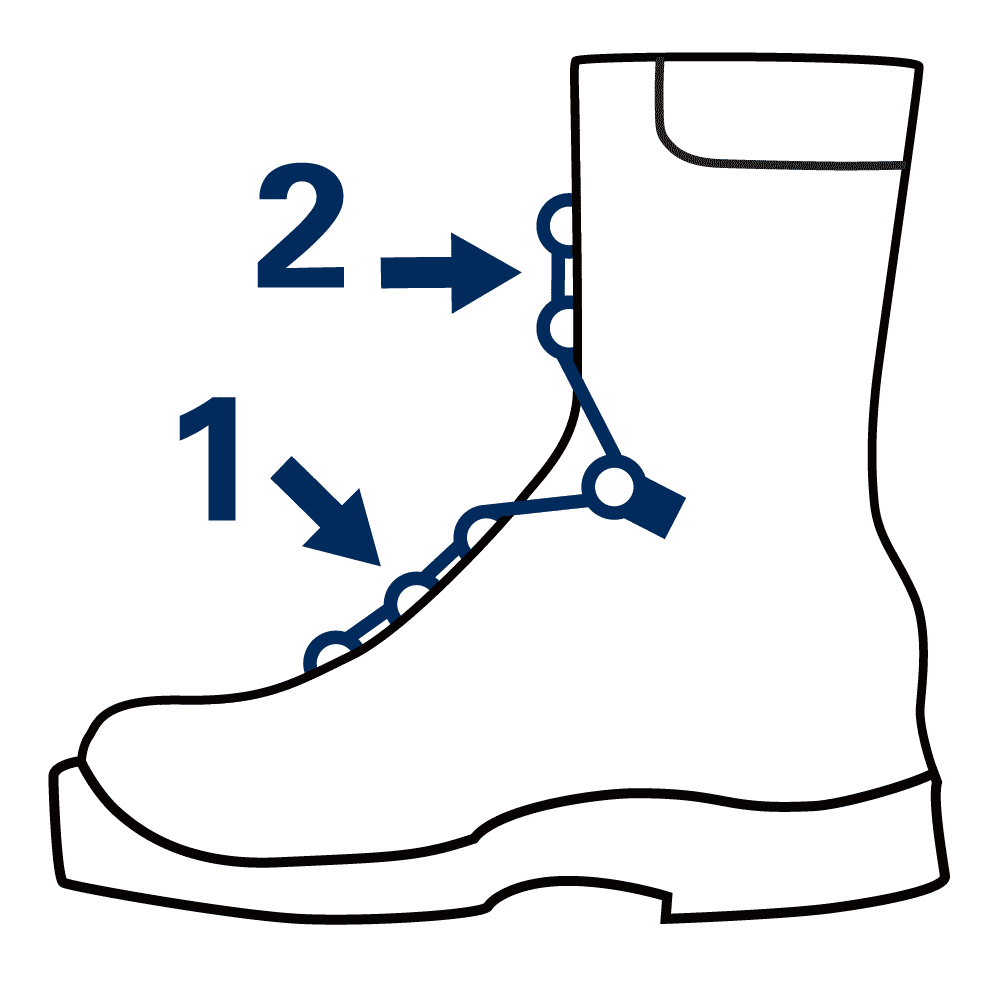 Optimal support thanks to 2 zone lacing
The Combat Hero adapts perfectly to your foot. Independently adjust the upper and lower part of your boot just the way you like it for a comfort fit tailored just to you. You like it tight across the foot, but looser on the leg? You can do that. Like it tighter across the ankle for more ankle support? You can do that too. Lace locks also keeps your lacing in position.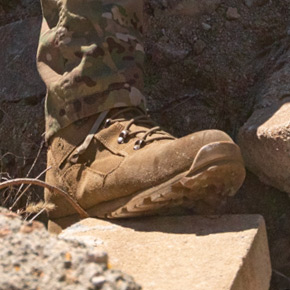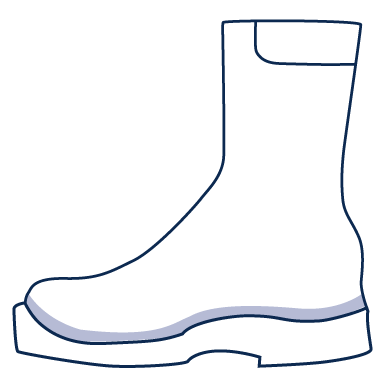 Comfort fit with our cushioned insole
HAIX insoles keep your feet and your shoes fresher and more comfortable on the job. Our insoles absorb perspiration to keep your feet dry even under the most rigorous conditions. Added cushioning provides extra comfort. The micro fiber design is lightweight, breathable and machine washable. Replace occasionally to keep your shoes fresh and comfortable.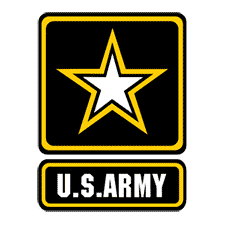 Extra comfort and security from the padded tongue
The Combat Hero's padded tongue provides that extra bit of cushioning between you and your lacing while also providing a snugger fit across the instep. It also keeps your foot correctly positioned in the boot and prevents heel slippage which can lead to blisters that no one ever needs to deal with during their day.
Climate system

Washable & Exchangeable Insole

Built In shock absorption

Highly Breathable

Lightweight

Meets AR 670-1 requirements

Rugged hiking profile sole

Low friction lacing loops

Non-reflective hardware

Padded tongue

Pull on strap at rear

Upper material:
Leather/textile
Boot height in inches:
8 inches
Product type:
Factory firsts
Conductivity:
Anti-static
AR 670-1 basically what the Army uniform standard and outlines what the requirements are for items bought Commercially as opposed to issued. For footwear, some of requirements are the the boot be between 8" and 10" tall, be coyote in color, use flesh side out (rough out) leather, have a plain toe, and have a sole that matches the upper. Consult army regs for further detail.
The Combat Hero runs about 1/2 size larger than your your athletic shoe size. The Combat Hero runs pretty standard in width and comes in both medium and wide.
Yes you can buy replacement parts for the Combat Hero such as insoles and laces. You can find these items on our website on the accessories page. If you are looking to retread or refurbish your Combat Hero boots, check out the
HAIX Extended Wear program
.
Combat Hero, like all HAIX boots, comes with a 1 year manufacturer's limited warranty that the boots will be free from substantial defects and workmanship. More information on the
HAIX warranty
.
The Combat Hero is not waterproof, but the leather and textile is hydrophobic and water resistant.