206276.M.4.5
Enforce X Mid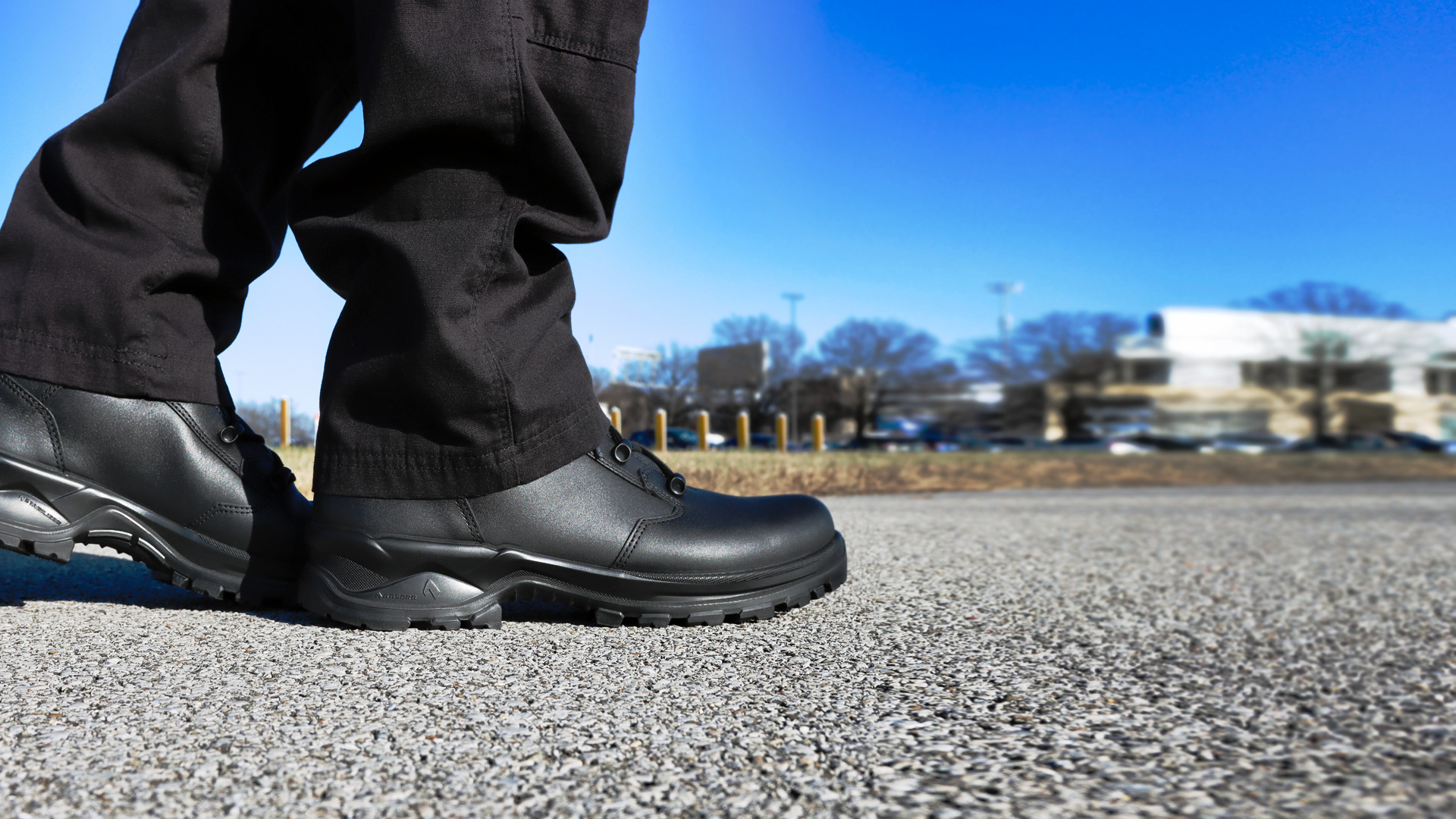 Enforce X Mid
Men's model
Well equipped for a variety of uses, your Enforce X Mid combines security with comfort.
Extended Wear Program
30 Day Returns
HAIX Promise of Quality
Always Exceptional Service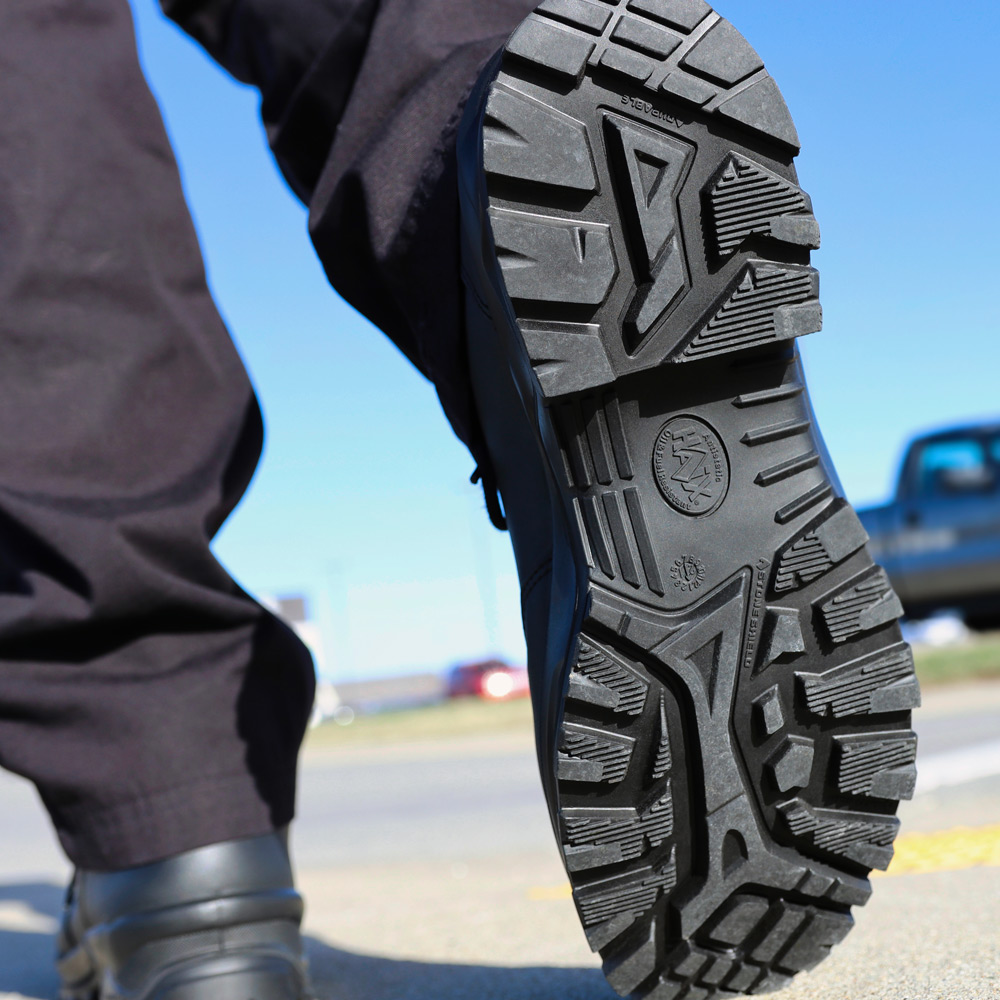 Keep your footing with our anti-slip sole
The Enforce X Mid provides you with security and stability in every situation. No matter what, you can rest assured you will stay on your feet. The unique rubber works hand in hand with our distinctive tread design to ensure you'll maintain traction on a wide variety of surfaces and in many types of weather, even when it's wet and cold.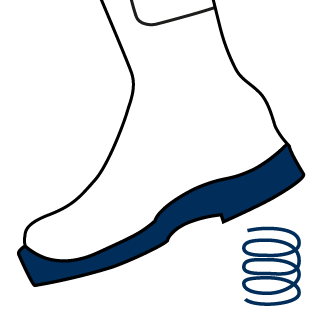 Supportive cushioning with HAIX® Absorption
The Enforce X Mid will keep you feeling comfortable when you are on the move all day. The built in cushioning in the sole acts as your shock absorption, effectively cushioning each step, while the energy return in the sole gives you extra spring in your step and helps reduce foot and leg fatigue.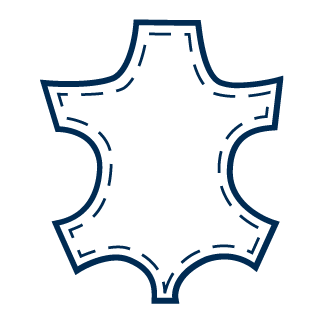 Tough and durable bullhide leather
The Enforce X Mid's durable leather will keep your feet protected and looking good even when your work day might get a little more rough and tumble. And even though the leather is tough enough to take what you can dish out, it's also soft and supple enough to provide all day comfort.
Keep yourself safe from dangerous fluids thanks to CROSSTECH® technology
Your job can expose you to dangerous situations. The CROSSTECH® technology in your Enforce X Mid's inner lining not only keeps your boot waterproof, it keeps you protected from potentially hazardous fluids like blood, body fluids and chemicals. Your feet stay dry, you stay safe.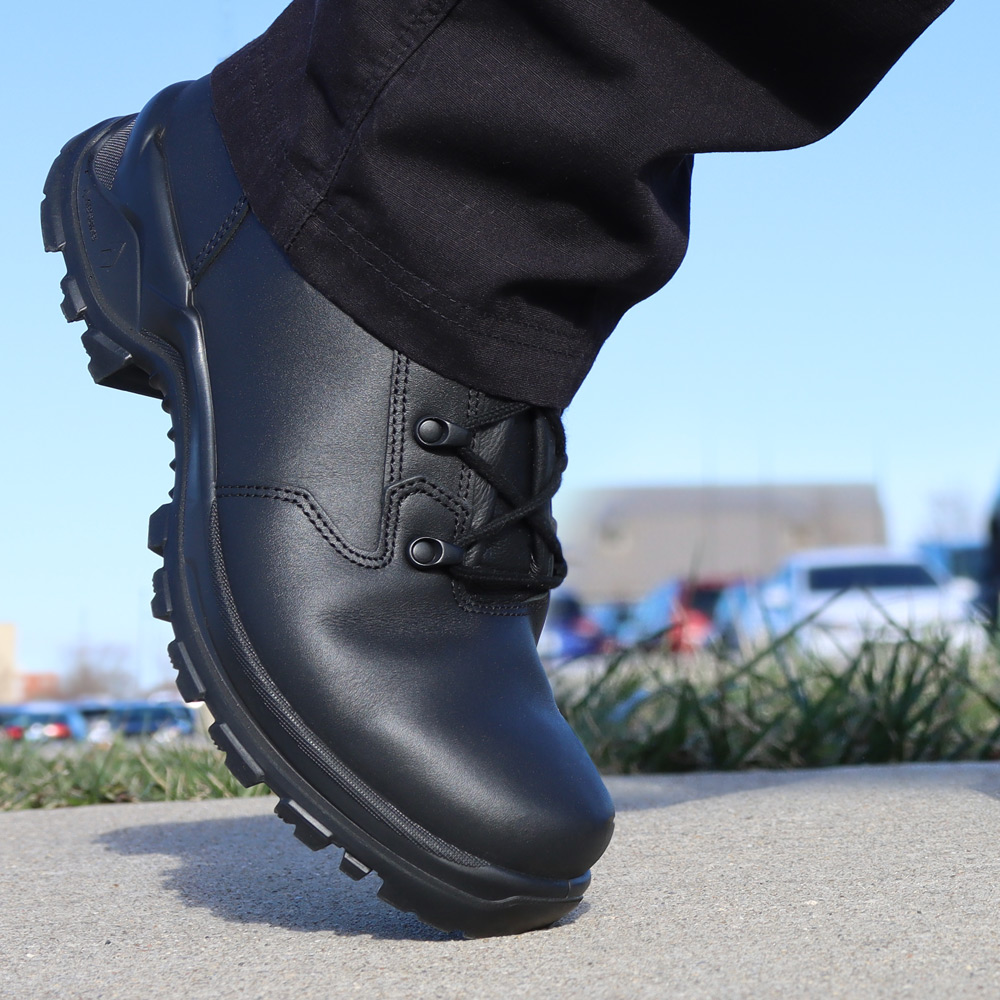 So lightweight, you hardly feel it
Enforce X Mid could be the lightest 5" boot you will ever own. Their lighter weight may make you forget you are even wearing boots. It reduces foot and leg fatigue when you are on the move all day.
Comfort to last through even the longest days
We streamlined the Enforce X Mid in order to give you a lighter weight boot that still looks good enough to meet the strictest uniform standard. You shouldn't have to sacrifice comfort to look good on the job. Soft, yet durable, bull hide leather is fully polishable which can extend the life of you boot. A built in stone shield also prevents your feet from feeling every rock and stone underfoot.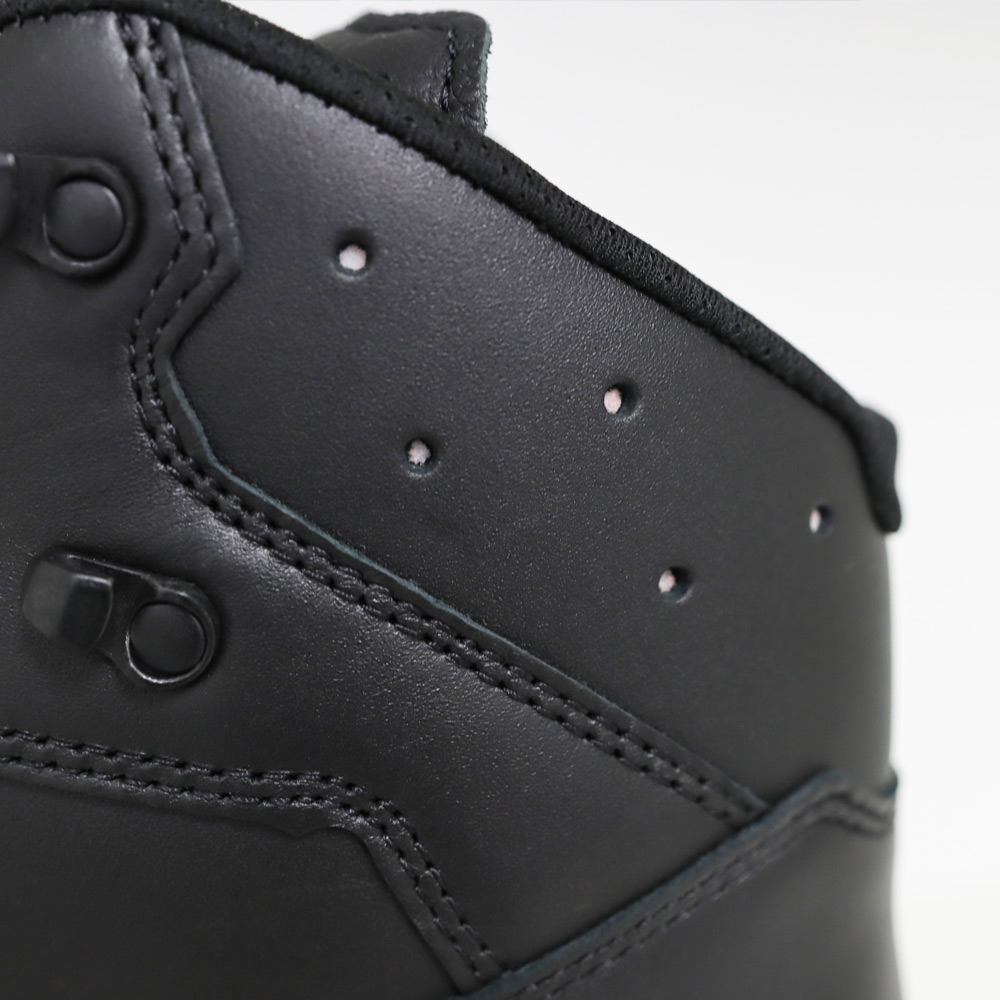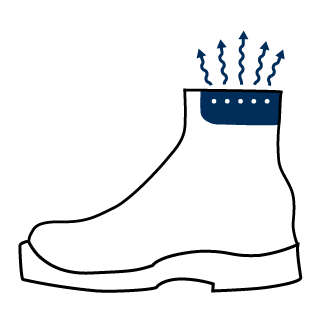 Breathable comfort with HAIX® Climate System
The Enforce X Mid allows your feet to breathe by absorbing the moisture from your feet into special foams between the inner lining and the leather. With every step you take, moist air is released and fresh air comes in through the vent holes at the top of the boot. The Climate System essentially works likes an air conditioning system in your boot.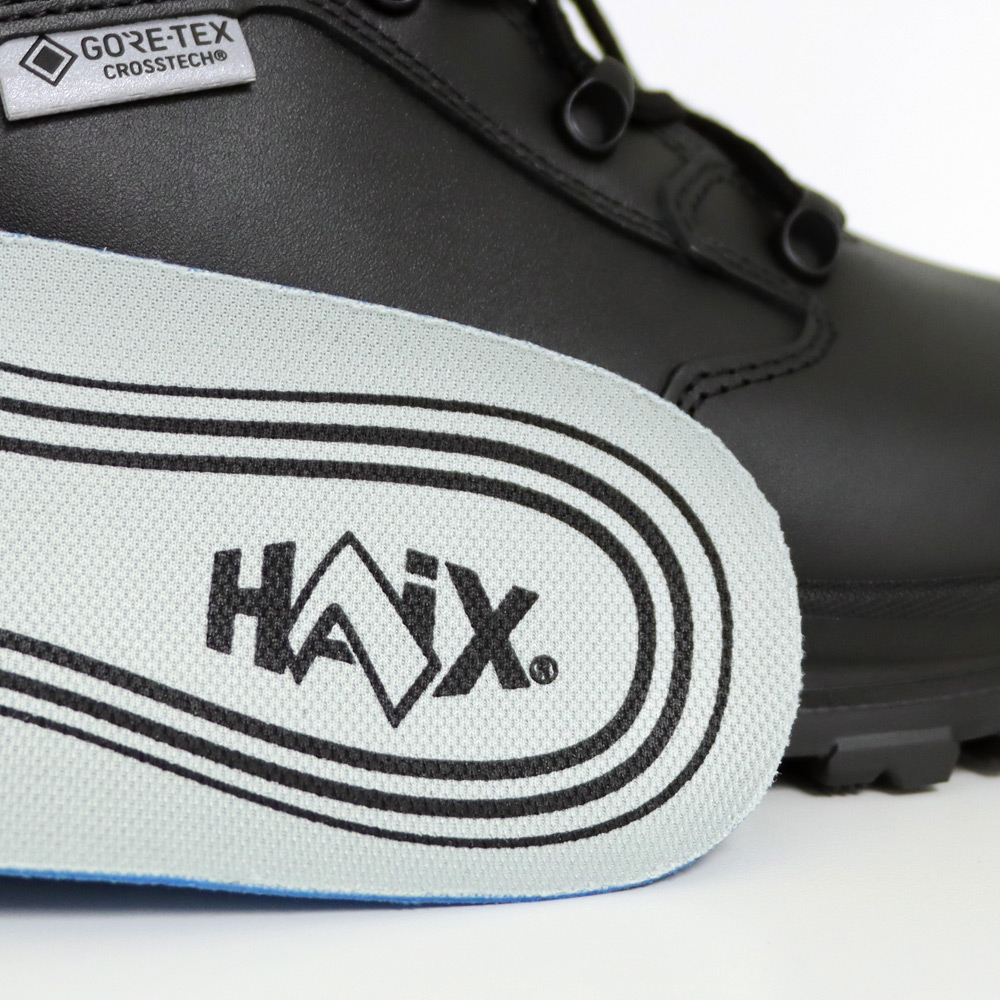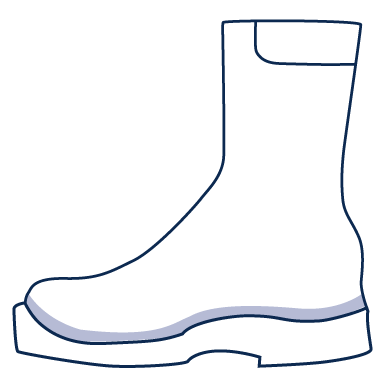 Comfort fit with HAIX® cushioned insole
HAIX insoles keep your feet and your boots fresher and more comfortable on the job. Our insoles absorb perspiration to keep your feet dry even under the most rigorous conditions. Added cushioning provides extra comfort. The micro fiber design is lightweight, breathable and machine washable. Replace occasionally to keep your boots fresh and comfortable.
Waterproof

Sun Reflect Leather

Chemical/bloodborne pathogen protection

Climate system

Washable & Exchangeable Insole

Built In shock absorption

Anti slip sole

Lightweight

Antistatic

Upper material:
Smooth leather
Boot height in inches:
5 inches
Product type:
Factory firsts
Primary use:
Law enforcement
Conductivity:
Anti-static
Yes you can buy replacement parts for the Enforce X Mid such as insoles and laces. You can find these items on our website on the
accessories page
. If you are looking to retread or refurbish your Enforce X Mid boots, check out the
HAIX Extended Wear program
.
Your Enforce X Mid boots can be retreaded and refurbished with original manufacturer soles, parts and materials through our Extended Wear program. To freshen your boots, replacement insoles can be purchased online at haixusa.com.
Enforce X Mid, like all of our footwear, can be cared for quickly and easily. You can clean you Enforce X Mid with a bit of warm water, mild dish soap, and a soft brush. Allow them to air dry naturally, no forced air drying with heat or harsh lights. Once dry, polish your boots with a silicone based polish, we recommend our HAIX Sun Reflect polish, and buff to a shine.
With the CROSSTECH inner liner, the Enforce X Mid does offer protection from liquids, chemicals, and bloodborne pathogens.
The Enforce X Mid runs slightly large and are a bit roomier than our Airpower series. Some will go down a 1/2 size from what they typically wear. The Enforce X Mid comes in medium and wide.